The Lions Sight Foundation of Clark County's 501c3 application was approved by the IRS in September 2007, but it started outreach activities in 1952, EIN 91-1175528. The foundation has a long tradition of helping those in need.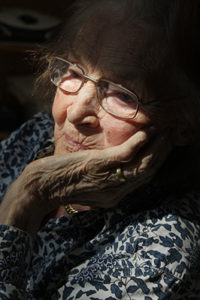 On a Local Level through the Lions Sight Foundation of Clark County, the Lions help visually impaired individuals by providing free eyeglasses, eye exams, and surgeries. The Lions are a funding source of  last resort and will help those who otherwise could not enjoy the benefits of better vision. Our foundation is comprised of representatives from all the Lions clubs in Clark County and meets at the Washington State School for the Blind at 6:30 PM on the first Tuesday of each month.
Requirements for assistance are:
Residents of Clark County Washington for past 12 months
Low income, to be determined on a case by case basis
Have no other source of funding
Suffer from vision problems
Complete an application for Vision assistance
The Application can be filled out Online via this website.
Applications received by the Friday before the next meeting will be reviewed. Applicants who submit complete applications will be notified in writing within 10 business days after the meeting of the decision of the foundation.
What is the Lions Sight Foundation?